Location
Baltimore, MD
Project Details
A stormwater pipe made of part clay, part corrugated metal and part cast iron, failed under a Light Rail commuter line in Baltimore. Using a pipe swallowing technique, AEI implemented a TT Technologies Taurus Pipe Rammer to install a new 60" diameter steel casing over the collapsed pipes. Original host pipes were removed with winches, tunneling methods and an auger bore machine. The 36" Snap Tite liner pipe was installed through the casing and a lightweight cellular grout was pumped in the annular space between the casing and the carrier.
Final Product
60 LF of 60" Diameter Steel casing with 36" Snap Tite HDPE stormwater pipe.
Geology
Clay, sand, silt and wood obstructions.
Completion Date
August 2020
Installation Methods
Auger Boring
Pipe Jacking and Tunneling
Pipe Ramming
Pipe Rehabilitation
Grouting
Markets Served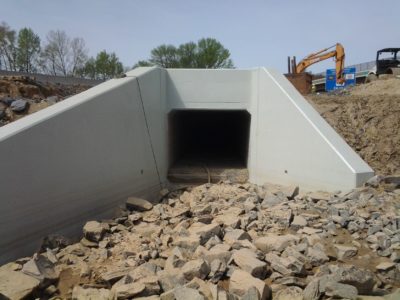 Storm Water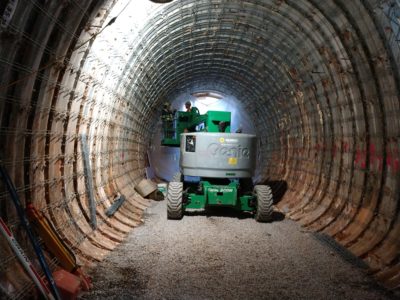 Heavy Civil Construction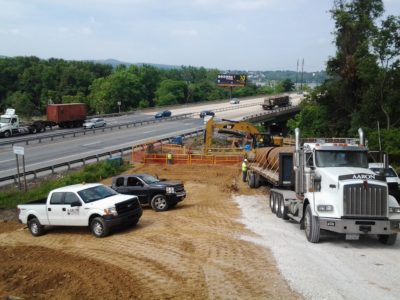 Transportation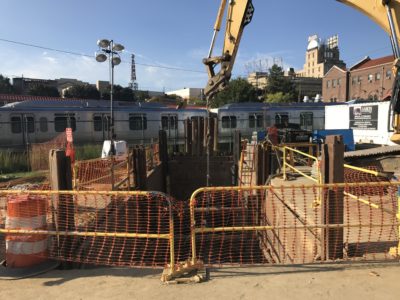 Railway